Sharpshooter News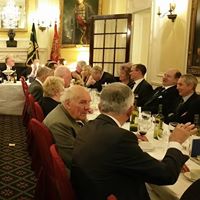 The All Ranks Bir El Gubi dinner 2019
---
SAVE THE DATE
The 2019 All Ranks Bir El Gubi dinner will take place on Saturday 23rd November at the Cavalry and Guards Club, 127 Piccadilly, London. Timing: 1930 for 2000hrs. Partners welcome.
Dress: Mess dress/ No1 Dress with medals. DJ with Association bow tie preferred or suit with Association tie. Note that either the SYA or KSYA ties are acceptable. Ladies to dress appropriately.
The cost per ticket including some drinks will be announced.
---